In recent years, China's energy storage industry has developed vigorously and has become an important part of my country's foreign trade exports. As a new economic growth point, energy storage is helping to drive investment and promote employment. It is also consistent with green development policies in the dual-carbon context.
Last year, the European household storage market set off a hot trend, promoting the overseas boom of domestic household storage batteries. According to data from the Advanced Industrial Research Institute (GGII), domestic household storage battery shipments will reach 25GWh in 2022, a year-on-year increase of more than 3 times, of which they are mainly sold to overseas markets. Although energy and electricity prices in Europe have fallen this year, resulting in a decline in local household storage demand, markets such as the United States and Southeast Asia still have continued demand for domestic household storage batteries.
From a global market perspective, China, the United States and Europe are currently the top three energy storage markets in the world. Especially in the European and American markets, due to the high degree of marketization and strong profitability of the power market, it has become an important strategic layout direction for China's leading energy storage industry chain companies. Taking the United States as an example, it is expected that the compound growth rate of the installed capacity of the U.S. energy storage market will reach 88.5% from 2023 to 2025. The latest IRA bill also provides 6%-8% subsidies for independent energy storage projects in the United States, which provides more business opportunities for Chinese battery companies.
Powercent Energy has been committed to the research, development and manufacturing of green energy and energy storage technology. Our energy storage system has the advantages of high efficiency, safety, reliability, and environmental protection, so it is very popular in the international market. In recent years, we have actively participated in international market competition and obtained a series of overseas orders, establishing a good reputation for China's energy storage industry in the international market.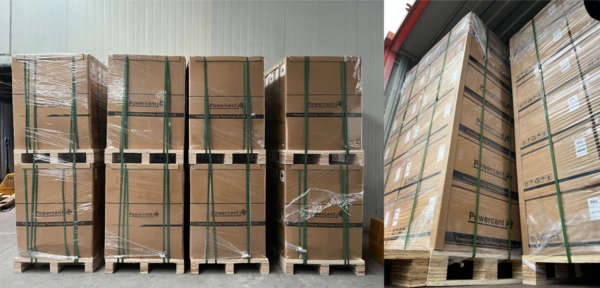 Case 1 (Home users-virtual labeling problem)
Rudolph purchased our company's all-in-one household storage machine and is very willing to share his experience:
I am very pleased with the performance of my new all-in-one unit, which solves the problem of peak power demand in my home. Before this, we used a 7.2kW split optical storage device, but due to its power false standard, whenever my wife used electrical appliances such as a hair dryer, it would trip.
However, everything changed when I upgraded to a Powercent all-in-one computer. The product quality of this device is excellent, and there is no longer a false standard problem. No matter how many appliances I turn on, it can stably meet the power demand, and I no longer have to worry about problems caused by power fluctuations.
I would like to express my special thanks to Powercent for the high-quality products, which not only improve my quality of life, but also bring me great convenience. I am very satisfied with your company's product performance and service quality, and I will recommend Powercent all-in-one computers to friends and family without hesitation.
Case 2 (Business User-Inductive Load)
Shareef, the manager of a factory, faced a difficult problem: their old energy storage system could not meet the power needs of the pumps and 5kW air compressor in the factory, resulting in frequent shutdowns and production interruptions. This caused huge losses to his business.
After detailed market research and consultation, Shareef decided to try Powercent's energy storage solution. He purchased two 5kW all-in-one machines and connected them to the factory's power network. Initial testing has shown that not only can it drive a 10.1kW unit with ease, but it also performs well during start and stop without any issues. This provides stable power support to the factory and eliminates the hassle of downtime.
In addition to its superior inductive load capacity, it performs well in off-grid switching. In each power failure test, the switching time was within 10 milliseconds, achieving smooth off-grid operation and ensuring the production continuity of the factory.
In addition, in order to better meet the power needs of the factory, Shareef also purchased an additional Powercent 5kW all-in-one machine, enabling the parallel operation of three machines. This parallel capability provides the factory with greater power backup and fault tolerance, ensuring the smooth operation of the production line.
Currently, these three all-in-one machines are running well in the factory, providing reliable power support to industrial users. Powercent also provides training and after-sales services to help users better understand and maintain their energy storage systems, which further enhances customers' confidence in Powercent products and services.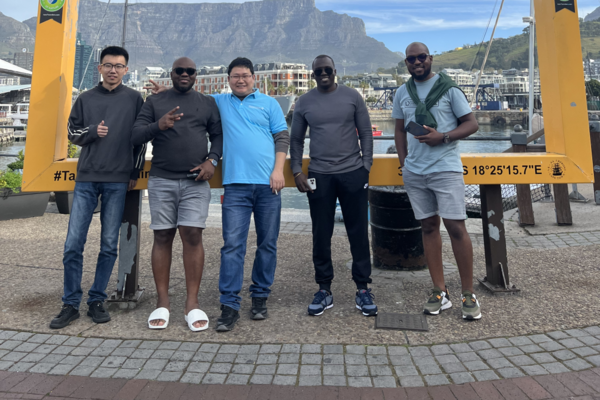 Shareef is very satisfied with Powercent's product. He said that the performance of this all-in-one machine exceeded his expectations and has brought long-term economic benefits and productivity improvements to his factory. He is willing to strongly recommend Powercent's energy storage solution to other industrial users because it not only provides excellent technical performance, but also has strong after-sales support, allowing customers to use it with peace of mind.